Roger Terrats, CEO of DESS Dental, has conducted an interview for iSanidad, a specialized digital media for doctors and other healthcare professionals. The interview focused on the positive impact of digitalization in dentistry.
Roger commented on how digitalization has brought about a positive change in all phases and processes of dentistry. «In the market, there is a very clear evolution towards digital workflows, for efficiency, repeatability, and accuracy. Traditional products and work, such as the use of casts and lost-wax models, are gradually disappearing.»
In the interview, Roger explained how the internationalization of DESS Dental has been going since its creation, what the company's main achievements these last few years have been, and what makes us different from our competitors. He also gave a brief explanation of the Pure Switch concept – a concept under which all our prosthetic abutments are manufactured.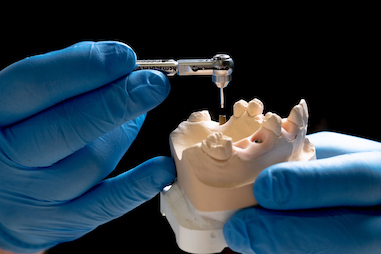 Roger emphasized the clear evolution of the implant dentistry market towards digital workflows and how these will change professionals' methods and processes. He also looked at the impact it will have on the patient experience, namely, fewer clinic visits, better fit of dental prostheses, aesthetic improvements, reduced treatment costs, and better access to implant treatments for a large part of the population. You can read the full interview on the iSanidad website.