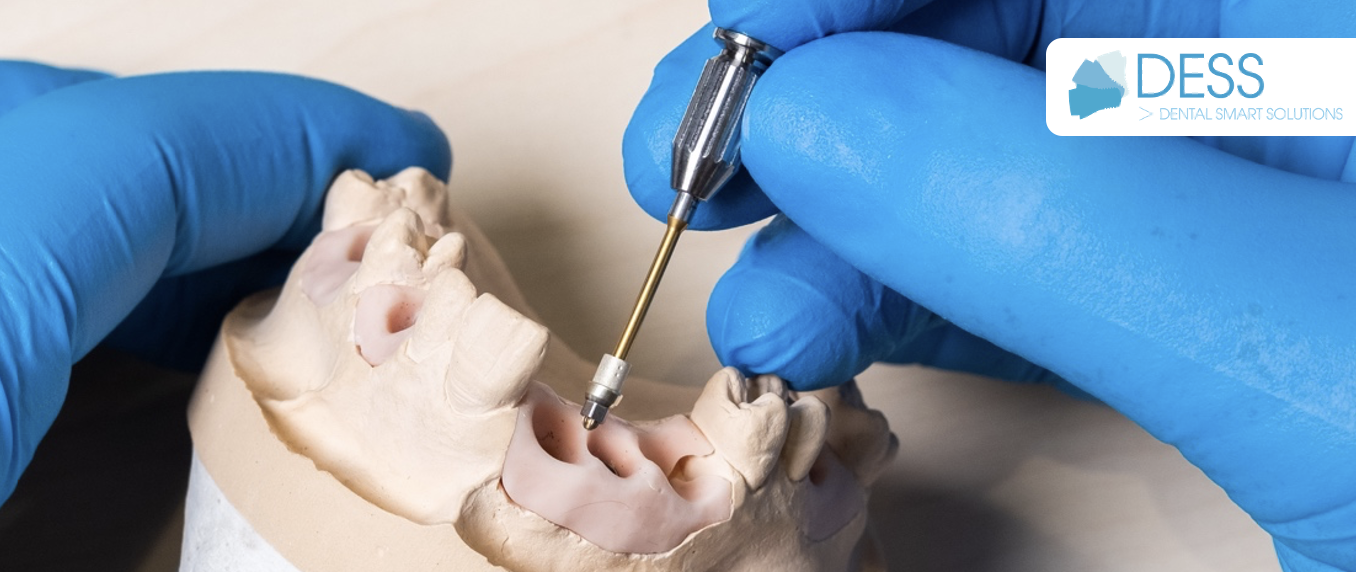 At DESS® Dental, we offer innovative solutions with outstanding quality and precision. We are also continuously working to improve our products to make dentists' work easier and offer solutions adapted to their needs. To this end, we present the new screwdriver handle for dentists.
With this new version, we wanted to reinforce two important aspects of the DESS® screwdriver dentist handle: the retention of the screwdriver tips and the ease of cleaning and sterilization of the product.
Our R&D department has developed the new dentist handle with a high retention system. When inserting the screwdriver's interchangeable tip, a small twist must be made and the screwdriver pressed until the tip is fully seated in the handle.
To facilitate cleaning and sterilization after each use in the clinic, the new handle has a recess on the back which allows it to be completely disassembled into three parts with a Torx 10 screwdriver: the screwdriver body, the bit-retaining body, and the ring. This means that after use in the clinic, the screwdriver can be bagged in a disassembled state before being put into the autoclave and easily reassembled in just a few seconds after sterilization.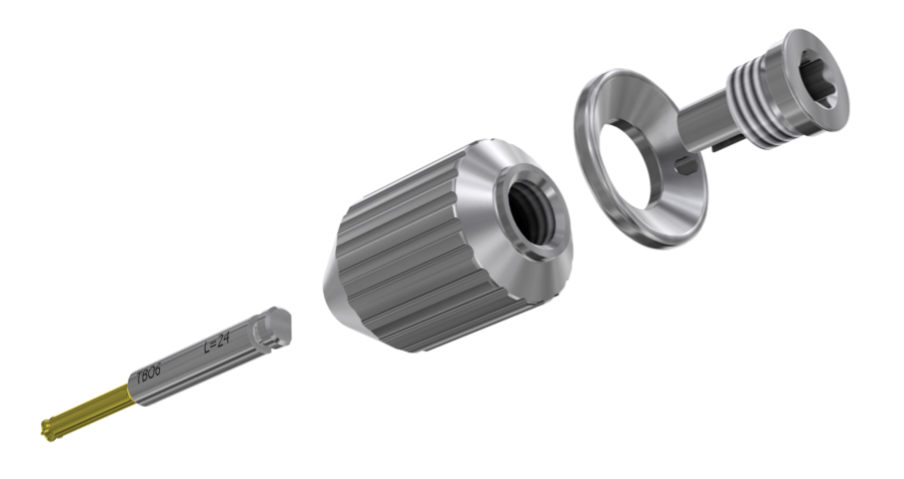 DESS® Dental's dentist handle features a new design in the grip area to assist the dentist during the screwing process, as well as a hole in the ring to secure the dental floss attachment. Made of high-strength surgical stainless steel, they are available in two diameters: 7 mm and 9 mm.
At DESS® Dental, you will find a multitude of high-quality dental and implantology tools and utensils for your dental clinic or dental laboratory with 24-hour delivery and specialized technical support. Discover the screwdriver handles for dentists available on our website!