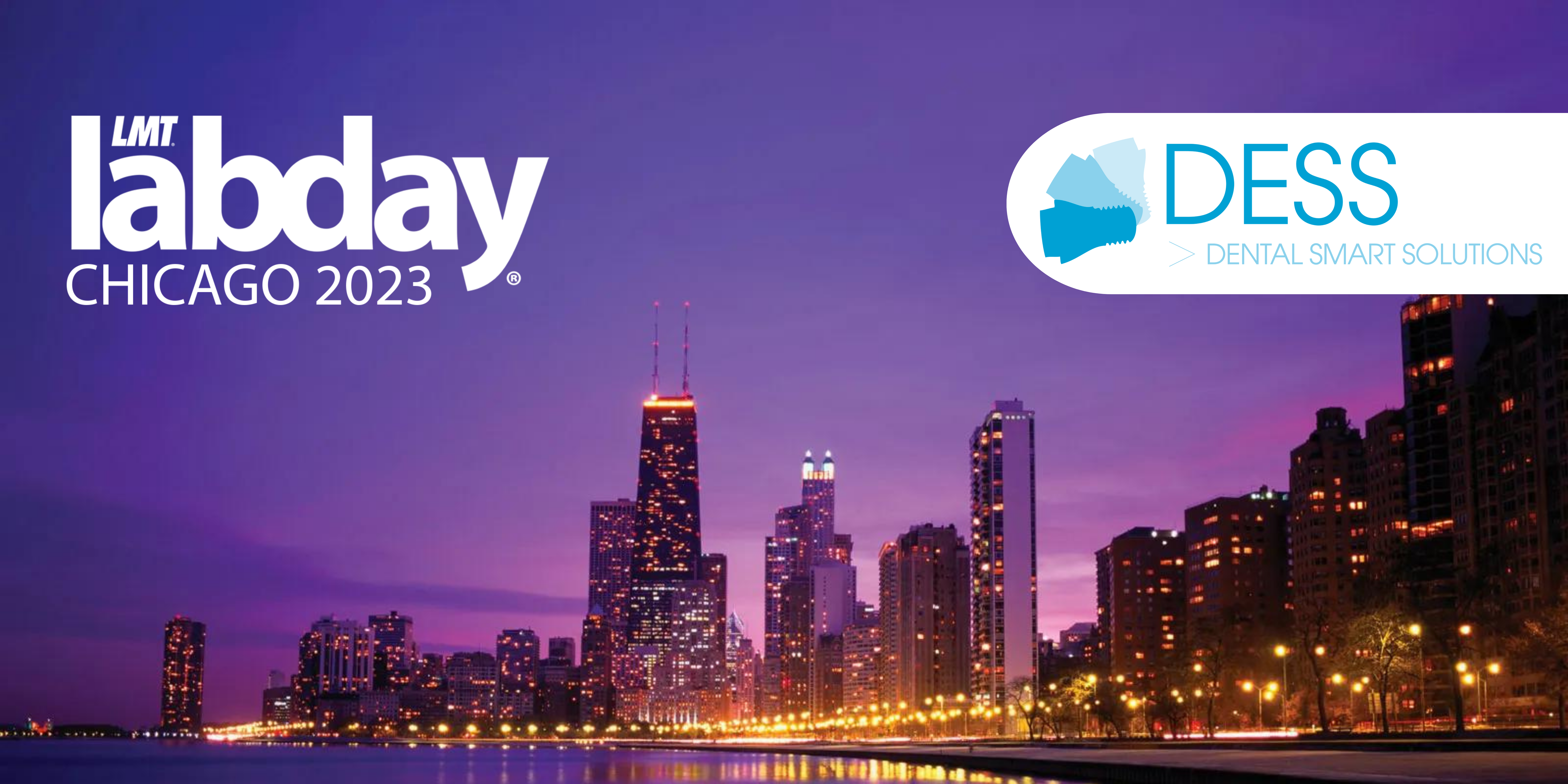 DESS® Dental was present at the 38th LMT LAB DAY Chicago, which took place at the Hyatt Regency Hotel, from the 23rd to the 25th of February.
There were plenty of opportunities for learning and networking at this years' LMT LAB DAY, with 255 exhibitors, nearly 4,400 attendees who came from 50 different countries including the US, 230 educators and 341 seminars whose subjects evolved around digital dentistry, digital implantology, 3D printing and digital software.
DESS® Dental was represented by DESS® USA, Articon Dental Digital Solutions and Zahn DentalTM, a division of Henry Schein USA®, whom had a space dedicated to DESS' multi-platform digital solutions improved with our cutting-edge technologies:
ZrN enhanced surface treatment, which helps prevent peri-implantitis by reducing the chances of inflammation and plaque adhesion, is more corrosion resistant and 6x harder than Titanium Oxide as well as being easier to clean.
SelectGrip sandblasting finish, which improves cement retention and simplifies the laboratory procedure.
DESS® Pure Switch concept: Simple Switch, Perfect Connection, which means our prostheses and their parts are 100% interchangeable with the implant brand for which they are compatible.
Furthermore, Zahn DentalTM celebrated a special Cocktail Party sponsored by DESS®, in which guests had the opportunity to exchange ideas with their peers and industry professionals.
DESS® new implant systems: ACTIVE HEX® and CONICAL BLT, the first Zero Waste Implants on the market, were on display at DESS® USA's booth. We also presented our most innovative prosthetic solutions, all perfectly ready to work with digitally, such as:
DESS intraoral scan abutment, improved with ZrN coating and SelectGrip.
ELLIPTIBase®, the perfect solution for narrow interdental spaces, also enhanced with our Zirconium Nitride treatment.
Multi-Unit abutments, DESS All-on-X straight and angulated solutions, available in 14 different connections.
CLEAN FIT™ Abutments, DESS® new fixed/removable solution that offers a fixed restoration feel whilst introducing a technology that improves the removal of the prosthesis which benefits the patient's oral health. It is compatible with Atlantis® conus concept and Syncone®.
DESS® Dental highly values participating at events such as LMT LAB DAY, since they represent a great chance to stay tuned to the latest innovations within the dental sector as well as allowing all the professionals to meet and share their newest products and improvements.