We are really excited to present DESS® Premilled Blanks, our eighth featured product of our product profile series, articles in which we highlight the most ground-braking solutions in the dental industry.
DESS® Premilled Blanks | The widest premilled portfolio on the market
DESS Dental has the market's leading offer in premilled blanks, compatible with 28 different implant systems, ensuring an optimal fit and allowing a customised milling of the abutment.
Discover all Premilled compatibilities and versions available.
PNP FDA compliant DESS® Digital Dentistry Workflow
DESS® Premilled is included in the PNP FDA accredited DESS® Digital Dentistry Workflow, which allows dental laboratories and milling centers to comply with FDA regulations without being FDA registered or having a QMS in place by using DESS® Blanks and Ti-Bases and following DESS® Digital Soutions IFU.
> Related articles:
DESS
®
Premilled | Features and improvements
Discover the qualities that make DESS® Premilled Blanks the ideal option of premilled blanks for milling centres, dental labs and dental professionals.
Manufactured in Titanium Grade V ELI
Pre-mecanised connection
DESS® Premilled Blanks have a pre-mecanised connection that ensures a perfect implant-prosthetic connection and is available in 28 compatibilities. Furthermore, they offer minimal gingival transition.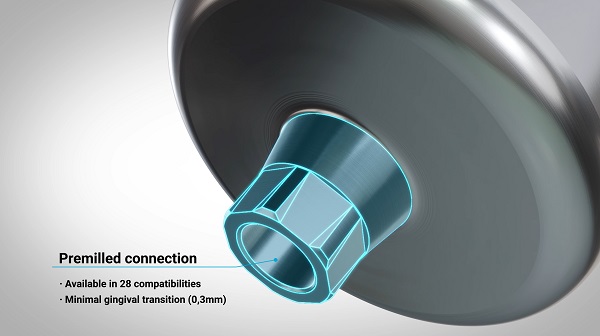 Available diameters
DESS® Premilled Blanks are available in two different diameters, thus adapting to a wide variety of clinical cases:
• ø10mm
• ø14mm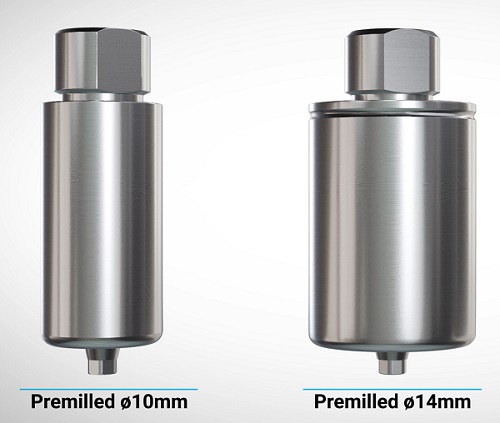 One of the longest millable lengths on the market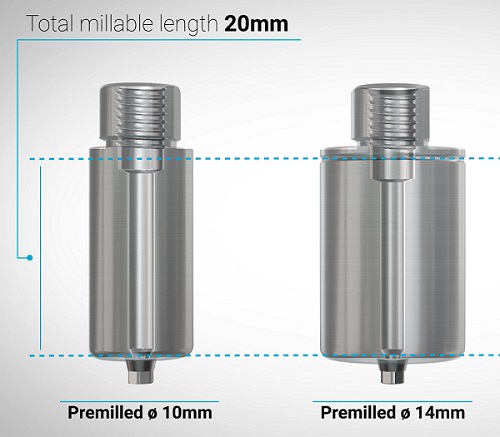 Clamping system
DESS® Premilled Blanks "Pull down and lock" system allow easy clamping and maximum stability.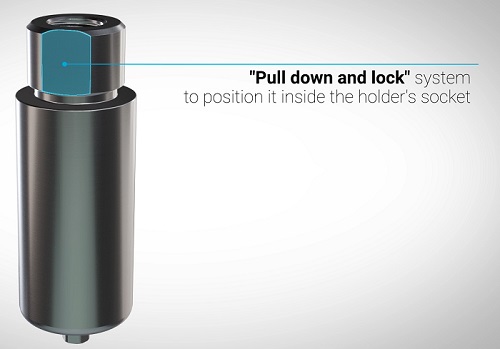 For the use of DESS® Premilled, please refer to the variety of milling machine holders, there are different alternatives depending on the model.
Holder for VHF milling machines

Holder for Imes-Icore milling machines

Holder for Yenadent milling machines

Holder for 98mm orbit milling machines

Holder for 3R clamping system
Total integration with the following CAM software: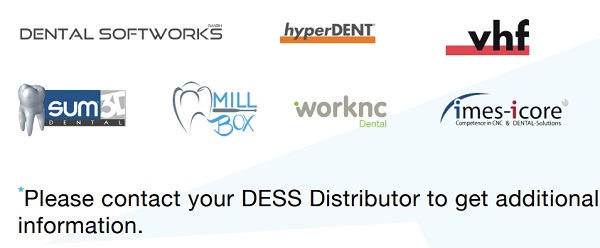 Compatible with 28 implant systems
NobelActive® NobelReplacecc, Nobel Replace SelectTM, Nobel Brånemark®, 3i Osseotite®, 3i Certain®, Straumann® Soft Tissue Level & synOcta®, Straumann® Bone Level, Straumann® BLX, Neodent® Grand Morse, Zimmer Screw-Vent®, Astratech Implant SystemTM EV, Astratech OsseospeedTM, Dentsply Friadent® Xive®, Dentsply Ankylos® C/X, Osstem® TS, Camlog®, Conelog®, Biohorizons® Internal, Biohorizons® External, MIS® Seven, MIS® C1, MIS® V3, Megagen® Anyridge, Anthogyr Axiom®, Medentis ICX®, Dentium Superline® & Implantium®, Bego Semados®, Biotech Kontact®.
100% Compatible Premilled | The Pure Switch Concept
DESS Dental has integrated The Pure Switch Concept across our full product portfolio, which is based on the principal that all our products are designed to be fully compatible and interchangeable with the implant connection.
If you wish to have more information about DESS Premilled Blanks, have a look at the Premilled Blanks catalogue, head to this product's section on our website or contact us at info@dessdental.com.