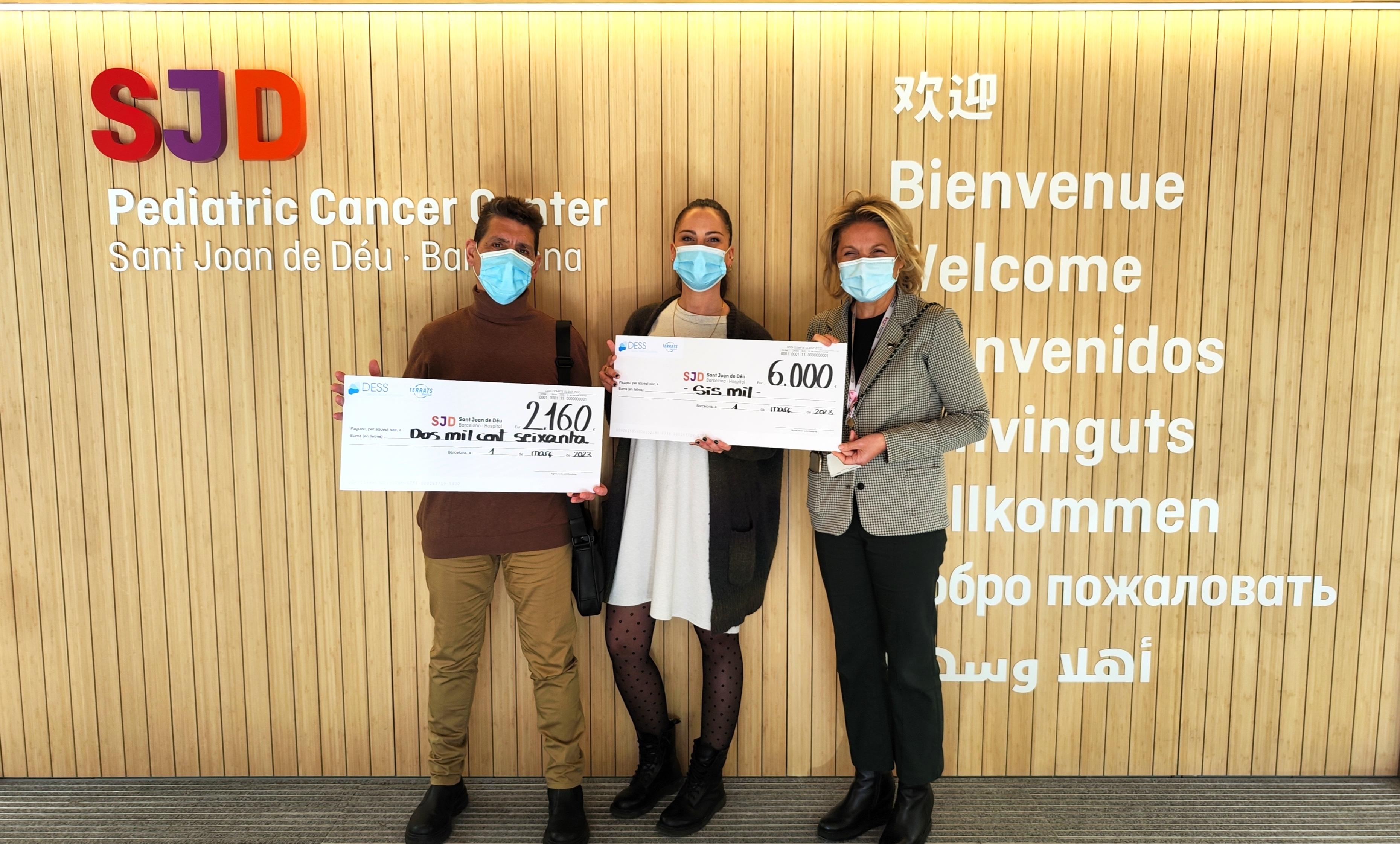 DESS Dental has donated a total of €8,160 to the Pediatric Cancer Center Barcelona Charity Fund, a project of SJD Barcelona Children's Hospital.
SJD Barcelona Children's Hospital is dedicated to the comprehensive care of women, children and adolescents and, with more than 150 years of history, it has become one of the most specialised pediatric centres in Europe. Founded in 1867, it was the first children's hospital in Spain.
The Hospital has a centre dedicated to pediatric cancer, the SJD Pediatric Cancer Center Barcelona, the first monographic centre for paediatric oncology in Spain and the second one in Europe. SJD' Hospital has built a space adapted to meet the needs of the children and their families, allowing them to move around freely and make them feel the closest to being home as possible. The PCCB also counts with a Research Department for the development of new treatments.
Thanks to the solidarity of the founding donors, companies and private donors of the PCCB, SJD Children's Hospital has founded the PCCB Charity Fund, an initiative aimed to facilitate treatment to international patients with certain types of developmental tumours. The fundraiser covers treatment, travel and living expenses for the patient and an adult companion.
This is the third consecutive year in which our company and employees have collaborated with PCCB Charity Fund in this international project for under-resourced children from developing countries suffering from cancer.
Juan Carlos Cabezón, our metrologist, selected by draw amongst all DESS® employees, together with DESS® ESG Manager Mireia Corral, acted as our company's representatives to deliver the donation to PCCB Charity Fund on Wednesday March 1st. They were received by Candida Castillo, PCCB's spokesperson, who gave them a guided tour of the Center.
DESS Dental's culture is one that encourages equality, solidarity and social responsibility, thus we place great value on participating in actions such as this one. Furthermore, we want to go one step further by encouraging all of you to donate to non-profit organisations promoting healthcare and social wellbeing. Together, we can make this world a better place for all of us!