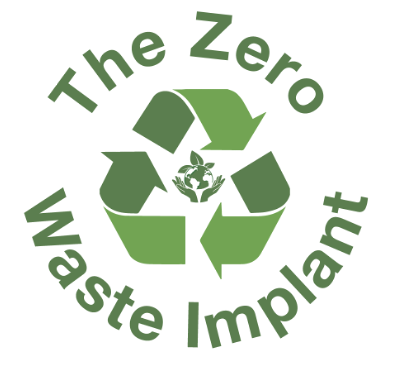 DESS® Conical BLT Implant
At DESS we go for another modus operandi. We specialise in connections and prosthetic restorations. Our added value comes from our own angled solutions: AURUMBase® and ELLIPTIBase® as well as the SelectGrip® treatment that we apply on all our abutments to increase retention in cemented prostheses. See more
Thanks to the experience we have acquired over the years in the implantology sector, we have decided to launch the first implant on the market that does not generate waste thanks to the Zero Waste initiative - Conical BLT.
All DESS products share a unique technology; Pure Switch concept, which ensures a perfect fit by providing flexibility in the combination of our products with the multiple connections on the market.
If you would like to receive more information about any DESS® product, please contact our Technical Support team or the Sales Department.
What is the Zero Waste concept?
At DESS® we are committed to an eco-friendlier world by employing multiple strategies to reduce our environmental impact and creating sustainable products and manufacturing processes. As a result, we have developed the initiative of the first Zero Waste implant with reusable packaging.
100% recycled cardboard packaging
Recyclable PET blister
Reusable/recyclable titanium vial
Contribute to the recycling of all implant packaging to help us reduce the pollution it may generate. You can request a return box with a maximum capacity of 20/40 packs from your supplier. Once you have accumulated the maximum number of units, send them to your supplier to receive one free implant for every 10 packs returned. Check this link if you want to know more about how our Zero Waste implant recycling works.
Benefits of DESS dental implants
Our Conical BLT implant has multiple benefits that are supported by various studies, applied technologies, fatigue tests, and the cleaning report (Total Organic Carbon) that we have carried out. We will now discuss some of the advantages of DESS® Dental Conical BLT implants:
OST (Osseointegration Surface Technology) that meets the defined values for SLA treatment.
Dual-function, internal conical connection, at 15º with four internal grooves that improve stability, reducing the possibility of screw loosening.
Available on all platforms and 100% compatible with reference brand products.
Up to 50% cheaper than OEM, making it the best value for money option.
All DESS® implants and prosthetic attachments have a lifetime warranty.
DESS® implants are made of Titanium Grade IV, a material that provides superior mechanical resistance and have the most recognised certifications worldwide. They follow the rigorous processes outlined in ISO 13485:2016 for the design, development, and manufacture of dental implants, in addition to the standard quality management system set out in ISO 9001:2015.