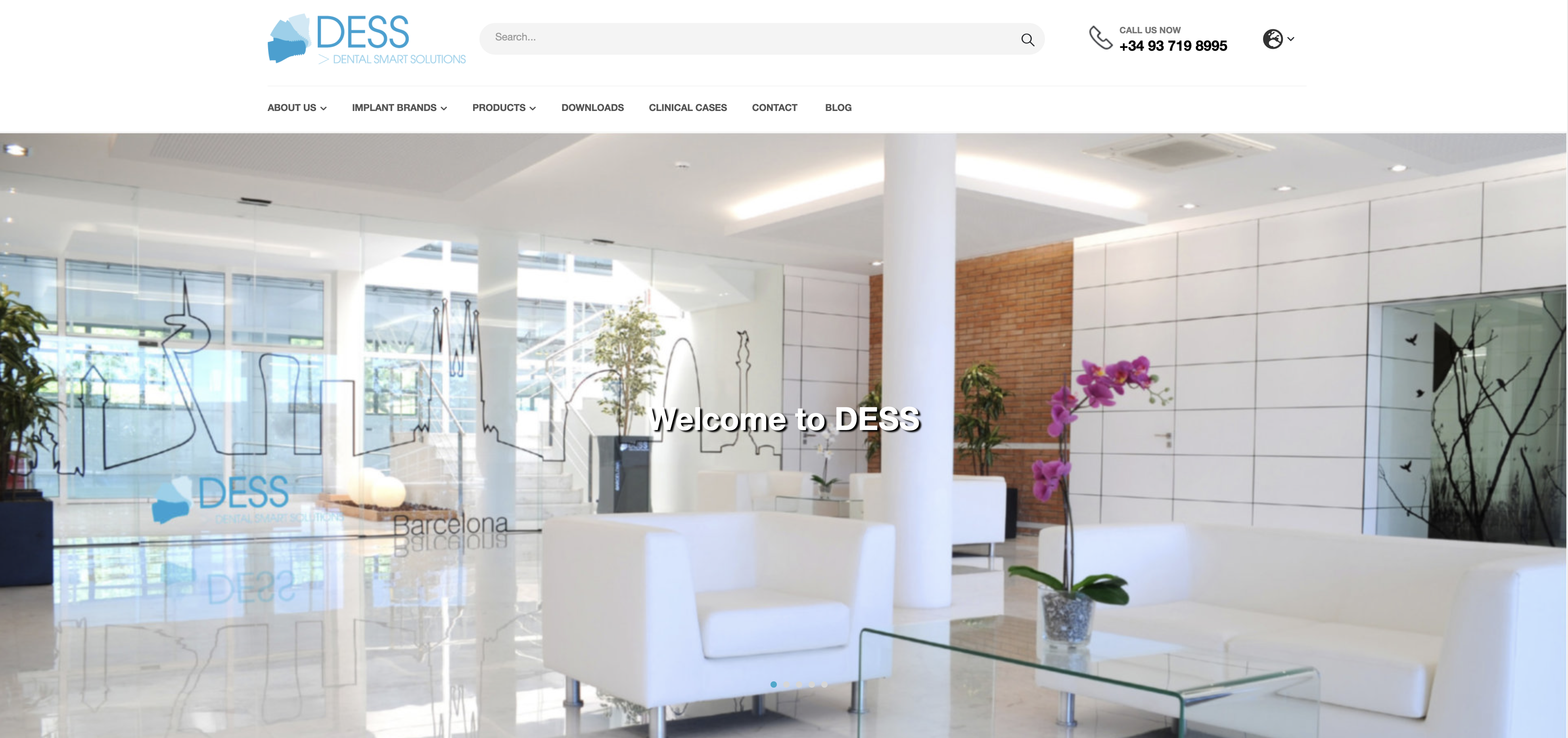 At DESS® Dental we are launching a new website: more accessible, faster, intuitive and designed to meet all the needs of our customers. We want to transmit the values of the brand and make it clear who we are, what we offer and above all how we do it.
On the new website you will be able to discover all our products as well as see in detail all the prosthetic solutions and services we offer. You can also download catalogues, certificates and DESS® compatible libraries for 3Shape®, Exocad® and Dental Wings®.
As a company with a presence in more than 40 countries around the world, the site will be available in several languages and payment methods for different countries. We have unified the different country websites into a single site, under the responsive concept - adapted to all devices, whether tablets, computers, or mobiles.
We want to be closer to our customers, making more and better content, increasing the frequency of publication in our blog, so you can keep informed about our launches, promotions and relevant news, both in the blog and in the new newsletter. We invite you to discover the new website!
If you have any questions or doubts, please do not hesitate to contact our customer service team, they will solve all your questions and offer you a personalized solution to satisfy your needs!